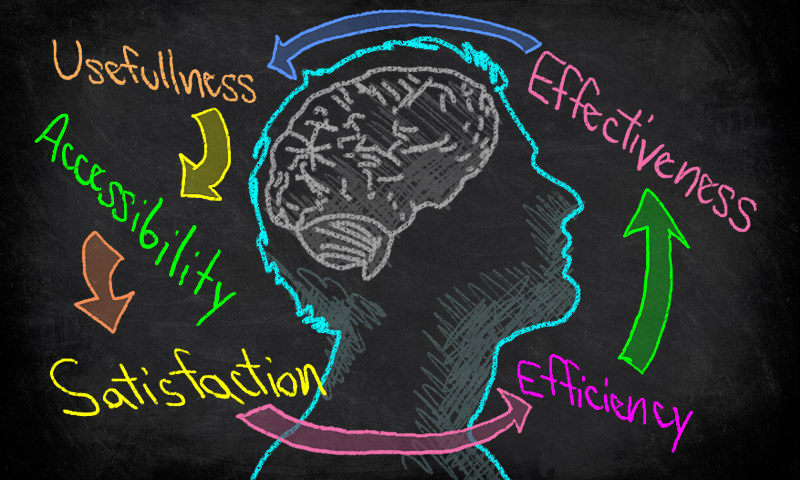 Everyone seems to have a different definition as to the exact job description of a UX Designer. Understanding this is important to me because I'm aspiring to become a UX Designer. My dilemma is that the more I read about UX Design, the more confusing its exact definition becomes. From one book or article to another, everyone presents a different direction for UX Design. In this article, I'm going to put together my research to answer the question: what exactly is UX Design?
Wikipedia's Definition
I'll begin with the formal definition of UX Design. Wikipedia describes it as:
User experience design (UXD or UED) is the process of enhancing customer satisfaction and loyalty by improving the usability, ease of use, and pleasure provided in the interaction between the customer and the product. User experience design encompasses traditional human-computer interaction (HCI) design and extends it by addressing all aspects of a product or service as perceived by users. User experience is any aspect of a person's interaction with a given IT system, including the interface, graphics, industrial design, physical interaction, and the manual.
The Popular Definition
UX Design has been around a long time, but only recently has it become "a thing." Although to the masses and the less informed, UX Design is defined as merely a collection of UX best practices. That's not wrong, but best practices are only a small part of UX Design.
The Full Definition of UX Design
I'm going to give you the full definition of UX Design according to a UX book I read (which I recommend): Killer UX Design. To properly define UX I need to break it down into sections.
UX Is a Philosophy
UX puts the end user's needs at the center of the design and development process. It's about understanding and prioritizing those needs before, during, and after any interaction a user has with a company. The following disciplines contribute to UX: interaction design, human factors engineering (HFE), industrial design, psychology, anthropology, sociology, computer science, graphic design, cognitive science.
The Foundation of UX
UX builds the experience by answering the following core questions:
Usefulness: is the product useful, with a clear purpose?
Usability: is the product easy to use - navigating within and interacting with - and requiring little need for guidance?
Learnability: is the product simple to master quickly with minimal instruction required?
Aesthetics: is the visual appearance of the product and its design appealing to the user?
Emotions: are the emotional feelings evoked in response to the product and the brand positive, and do they have a lasting impact on the user and their willingness to use the product?
The UX Outline

Research Phase: Understanding the problem and the user context.
Insights: Making sense of what you've found.
Concept Stage: Sketching, prototyping, and iterating your design, as well as involving users in this process to validate your approach.
Design Experience: Where you implement the final product, and monitor and improve it over time.
Research
UX requires two types of research:
Qualitative research: looks at users' actual behaviors in order to gain an in-depth understanding of the how and why of human decision-making (habits and behaviors). Requires a much smaller sample size than quantitative.
Quantitative research: focuses on mass data collection and the analysis of themes to derive assumptions around human behavior; statistically based, this gives more of a sense of what, where, and when (attitudes and self-reported motivators). Often derived from large-scale market research surveys that cover big sample sizes, with numbers usually into the thousands.
UX/UI Design
When "UI" (user interface) is thrown into a UX Designer's title, you get "UX/UI Designer" along with a new definition. Mike Locke created a video that explains what a UX/UI Designer is:
Skip to 04:28 if you don't want to watch the whole thing. According Mike Locke, a UX/UI Designer is basically a Senior Web Designer or a Front-end Developer who works on applications. By saying "applications" I'm referring to a complex website or mobile app, usually made by a team of developers.
Comparing to the definitions stated above, a UX/UI Designer is not a full-fledged UX Designer. They're halfway there. They might create wireframes and establish user flows, but they won't go through the in-depth research and testing that a full-fledged UX Designer would do.
The Reality of UX Design
I think UX Design suffers the same problem as web design. It seems everyone has a different definition as to exactly what a Web Designer is and the skills expected of them. As such, UX Design suffers from a fragmented reality. Web professionals and employers all have a different idea as to what it is and what skills are expected.
You'll see web designers and marketers placing UX Design as a skill on their resume. If UX Design can be rendered as a skill, I think any seasoned web professional can say they have UX skills.
Let's take a look at how a normal advertising agency perceives UX Design. I have below an official statement of work. According to this agency a UX Designer is responsible for establishing personas, eye tracking, usability analysis, competitive analysis, sitemap, content inventory, and wireframes. That does sound like the responsibilities of a serious UX Designer.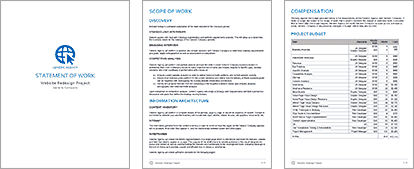 A Look at Job Ads
I'm going to get down to it and review a few job ads for UX Designers.
Senior UX Designer for Corporate
Analyze user interface problems and create on-brand design solutions that meet measurable business goals and requirements 
Create user-centered designs by considering market analysis, customer feedback, technical constraints/opportunities and usability findings 
Design the UI architecture, interface, and interaction flows for on-device software applications for a variety of screen sizes and interaction models 
Quickly yet thoroughly create process flows, wireframes, and visual design mock-ups as needed to effectively conceptualize and communicate detailed interaction behaviors 
Develop and maintain detailed user-interface specifications 
Provide leadership in the area of mobile, tablet user interface innovations 
My Thoughts: Very interesting. It sounds like they want a UI/UX Designer and an Internet Marketer. Such responsibilities definitely fall under 'senior'.
UX Designer for TimeWarner (HBO)
Create personas to help define our user base.
Develop the project flow.
Understand which design patterns would work best for a given situation.
Create detailed wireframes.
Conduct user testing with paper prototypes, A/B tests, and other methods on-site.
Work with engineers to develop prototypes.
Develop concepts with the other UI and game designers.
My Thoughts: Game designers? Nice, so this is more about application UI than web UI. Similar to the Senior UX Designer from above, some Internet Marketing responsibilities are thrown into the mix.
Front-End UX Web Developer for Red Hat
Enhance Red Hat's internal support system's user interface to ensure our engineers have robust and responsive tools and components at their disposal
Ensure all front-end code is maintainable, scalable, and testable
Bachelor's degree in computer science, computer engineering, or a technology-related discipline
Extensive experience building web applications using HTML 5, JavaScript, and REST services
Ability to create and consume design mock-ups using Adobe Photoshop and Illustrator
Experience with modern client-side libraries and application frameworks like jQuery, jQuery UI, AngularJS, BackboneJS, RequireJS, etc.
Ability to incorporate an established design language into user-facing software and ultimately to help evolve the design language
My Thoughts: I don't agree with them throwing "UX" into the job title because with all the emphasis on coding they basically just want a Senior Web Designer. This job ad is a good example of the fragmented understanding of UX Design.
Research vs. Psychology
Here's a very interesting article listing what skills a UX Designer is supposed to have: Top 10 Skills That Separate Real UX Designers from Wannabes. The part about the article that interests me the most is the mention of cognitive psychology being a requirement of UX Design. According to Wikipedia, cognitive psychology is "...the study of mental processes such attention, language use, memory, perception, problem-solving, creativity and thinking." Killer UX Design mentions it but doesn't really dive into it. Rather, Killer UX Design was all about research. On the other hand, another book I read, Designing with the Mind in Mind, focused entirely on cognitive psychology. The Top 10 Skills article doesn't mention anything about a UX Designer creating wireframes or requiring some Internet Marketing skills. See, everyone perceives UX Design differently.
Conclusion
The understanding of UX Design is definitely fragmented across the web industry. Based on my research, it would seem that the job requirements of every UX Design job are positioned somewhere on a scale between research and design. I've even seen marketing skills sprinkled into some UX job requirements. Maybe in the future, as UX Design matures we'll see the career split up into sub-genres.
But, what exactly is UX Design? I think the UX outline explained earlier in this article is the easiest and quickest way to define UX Design. UX Design is about research (understand the problem), insights (make sense of the research), concept (wireframing/prototyping), and design experience (implementation).
Further Reading
To learn more about UX Design I recommend the following links:
And I recommend the following UX books (which I already mentioned in this article):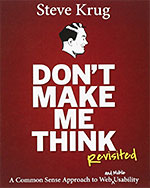 comments powered by Disqus