Become a Marketing Genius with a PLN

Published July 9, 2014

Marketing > Fundamentals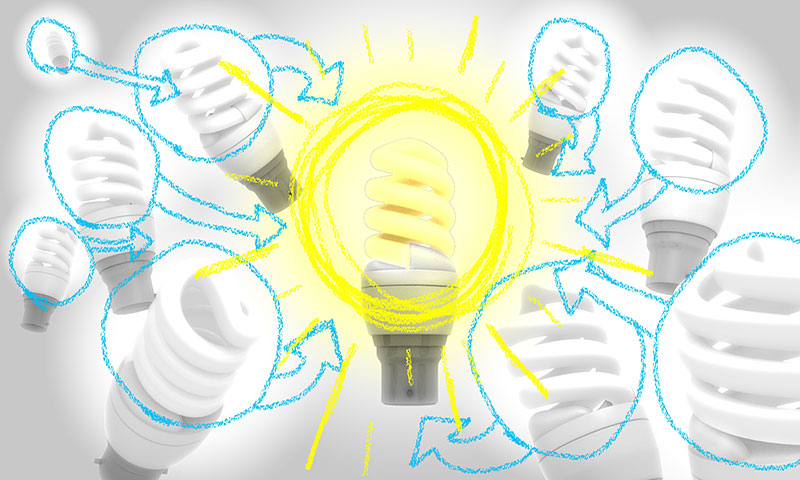 I have a confession...
I used to not be very aggressive with keeping up with the latest news in web. I didn't see the value in it. I was satisfied with the occasional highlight a co-worker told me or a helpful article I happened to come across during Google searches.
Enter the PLN
Then in 2011 I went back to school to pursue Internet Marketing. There a wonderful practice was introduced to me that changed my life! The first class required us to create a "PLN", a personal learning network. The assignment was to use Google Reader (Google's RSS reader that was immensely popular at the time) to subscribe to at least 10 marketing blogs of our choosing. We were to follow them on a daily basis and put together a journal of things we've learned. I thought this was dumb and sighed throughout the assignment.
When the class ended the teacher insisted that we continue to follow our Google Reader subscriptions. It was continuing to follow my subscriptions that, in time, I realized the invaluable benefit of a PLN. I can't stress enough the importance of a PLN. Having a PLN is like always having a marketing professional next to you telling you the latest news and trends. Furthermore, this professional is telling you exactly what you want to hear in order to excel at your job. It's really awesome.
I'm going to explain how to set up your own PLN via RSS readers along with my recommended strategies for getting the most out of it. But first...
Why RSS readers?
RSS readers make it extremely easy to follow blogs. There are only three other ways to follow a blog: email subscriptions (if they offer it), social media, and manually checking the website. I've been spoiled by RSS readers so I find those methods highly inefficient. Fumbling through a mess of emails is clunky and slow. Social media isn't reliable because blogs usually mix their social media updates with non-blog posts. And why go through the trouble of manually checking websites everyday when their updates could be consolidated into a single screen? RSS readers save you from extra work that isn't necessary.
Setting up your PLN
Step 1: Choose an RSS reader
The first step is to choose your RSS reader. There are plenty of good ones out there. The RSS reader that most people prefer is Feedly. It also offers a mobile app for iOS and Android. Your activity is synced so you can jump between the desktop site and mobile app as if they were one.
Google Reader closed in July 2013 so that's not an option. However, you can check out these 10 Google Reader alternatives for more good RSS readers.
Step 2: Choose sites to subscribe to
The second step is to choose which websites to subscribe to. I recommend the following blogs. I put them in order starting with the blog I recommend first.
Internet Marketing
Blogging
Jeffbulla's Blog - Blogging, social media, and general marketing.
QuickSprout Blog - Blogging, social media, and general marketing.
Outspoken Media - Blogging, social media, and SEO.
Email Marketing
Email on Acid Blog - Email coding best practices and marketing strategies.
AWeber Blog: Email Marketing Tips - Email marketing strategies.
SEO (Inbound Marketing)
Moz Blog - This is probably the #1 SEO blog.
Search Engine Journal - SEO strategies, social media, and content marketing.
Search Engine Watch - SEO strategies, PPC, analytics, and social media.
Step 3: Subscribe!
Feedly is awesome in this regard. With Feedly, you can subscribe to a blog simply by looking it up in their search, click "+feedly", then choose which category you want it to be under.
Subscribing to websites with other RSS readers is slightly more involving. You need to click the RSS icon on the website you want to subscribe and grab the URL to their RSS feed, which looks something like "http://sample.com/sample.xml". Then paste that into your chosen RSS reader.
That's it! You've established your PLN.
PLN Strategies
Strategy #1 - Subscribe to many blogs
Let's face it, you're not going to be interested in every single article a blog posts. RSS readers are awesome when it comes to features to help you weed through feeds to find articles of interest. You should take advantage of this and subscribe to many blogs.
I'm subscribed to around 30 blogs. Everyday I might skim-read through 5 or 10 articles of interest. Out of these articles, I might fully read only 1 or 2 that I really found interesting. By subscribing to so many blogs I find the most useful gems of information to learn and help me excel at my job.
Strategy #2 - Archive articles regularly
You should regularly favorite/bookmark articles that presented useful information. You never know when you might need that information again. You might be talking to a co-worker about social media, and you remember "Oh! A couple weeks ago I came across a really helpful article about Facebook marketing. Let me find it in my bookmarks and forward it to you..."
RSS readers offer a feature to let you favorite articles you want to keep, but this feature isn't very efficient when articles are favorited on a regular basis. You'll end up with 100+ favorite articles and no easy way to browse through them. This dilemma is resolved with bookmarking services. I recommend the following (which are all free):
Google Bookmarks - This is my favorite. Google Bookmarks makes it easy to collect blog articles with the ability to categorize bookmarks with a tag system. In Google Bookmarks, on the bottom of every page you see this line: "Bookmark pages more easily. Drag this bookmarklet to the Bookmarks bar of your browser". If you do that you can easily bookmark sites with a one-click gesture.
Evernote - Evernote is a wildly popular note-taking web application. Unlike Google Bookmarks, Evernote literally captures the entire blog article. If for whatever reason the article is removed from the source website, that won't matter because you have it stored in Evernote.
Sync Chrome & Firefox Bookmarks - In Chrome's settings if you sign into your Google account you can choose to have Chrome sync your bookmarks to the cloud so that you can access them on multiple computers. Firefox offers the same feature if you sign up with Firefox Sync.
Conclusion
I hope I've convinced you to see the light of a PLN as I have. I can't stress enough how invaluable it is. At your job, you will always be the first to know the latest news, trends, and technologies. You don't need to limit yourself to marketing either. A PLN can grant you success with any other genre. It's just a matter of finding good blogs/professionals to follow.
comments powered by Disqus